By The Numbers: PBR Origin II Brisbane
By: Sean Walsh Thursday, June 8, 2023 @ 12:05 PM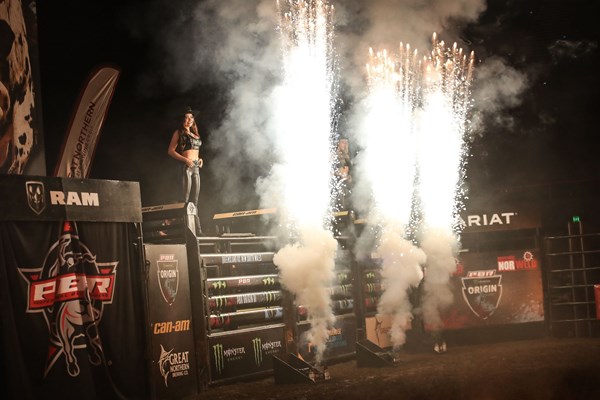 As PBR's interstate battle returns to the Queensland capital this weekend for 2023 PBR Origin II, here's a breakdown of the key matchups and stats ahead of Saturday night's action at the Brisbane Entertainment Centre.

32- 
NSW will be going into Origin II with a vastly different lineup than the ten men that wore sky-blue chaps in Newcastle in late April, with injury keeping out Origin veterans Sam Woodall and Lachlan Richardson among the 6 changes to the New South Wales list. 

Between the four riders who do have Origin experience (Cody Heffernan, Darcy McBean, James Stockdale and Will Purcell) the group have ridden 13/32 (40%), which is a vastly different story in terms of experience at the Origin level to their Queenslander counterparts, who have collectively covered 35/76 of their bulls (46%). 
44- 
With any PBR Origin comes the best battles between bovine and riders and this weekend is no different with the PBR Australia stock contractors supplying a fantastic pen of bulls to challenge our cowboys. 

Two of Dittmann Bucking Bulls' star bovines return to the Origin arena for the first time in 2023, with Roid Rage looking to continue its recent rank performances after going north of a 44-point bull score on 7 of his last 10 outs and has only been covered once in 23 outs.

His stablemate Cattle King Boogers Beach is just as impressive, with the last qualified ride that was gained on the bovine being a massive 92-point ride from current Australian Champion Cody Heffernan and the superstar bovine currently leads all PBR Australia bulls with 8 career 45-point + bull scores. 

Stats Pack Origin 2 2023.pdf


590- 
Queensland is undefeated in the two previous Origin outings at the Brisbane Entertainment Centre, picking up event aggregate wins in Origin I 2021 as well as a series clenching win during Game III of 2022, with Team QLD knocking down 7 qualified rides for a 590-point aggregate. NSW have only covered 9/48 at the venue across both events and will be looking to turn that around during Saturday nights action. 
3.44- 
It's not very often in the PBR that you are able to get on the same bull twice in a row and that's exactly the luxury QLD Origin rookie Bryn Francis faces Saturday night in his first outing in Maroon chaps. The Moura, QLD cowboy nodded his head aboard On Bail (MJ / Keliher Bucking Bulls) a few weeks ago in Rockhampton and was ejected by the bovine in 3.44 seconds at the Great Western Hotel in Round 2. Francis has racked up three qualified rides so far in 2023 and will be gunning for a few more during Origin II. 

88- 
Current Australian Champion Cody Heffernan will be looking to become only the second cowboy in Origin history to have double-digit qualified rides in PBR Origin action, collecting his eighth in Newcastle with an Origin career best 88-point trip on Forever Young (MJ/Shultz Bucking Bulls). With key riders out for the cowboys south of the Tweed, the Singleton native will carry much of Team NSW's hopes of taking the series 1-1 to Cairns in July.