By The Numbers: Monster Energy Tour Caboolture Invitational
By: Sean Walsh Friday, September 1, 2023 @ 8:14 AM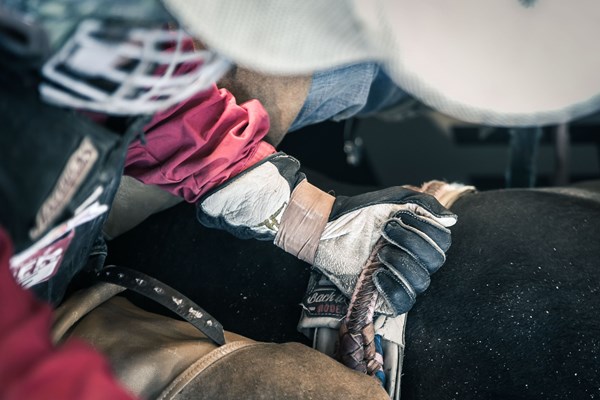 The PBR Australia Monster Energy Tour rolls back to the Moreton Bay region this weekend, with the Queensland State Equestrian Centre hosting the first standard Monster Energy Tour Event since May in Rockhampton. 

With plenty of fantastic Round 1 re-matches as well as a hotly contested PBR Australia National Standings race, the North Brisbane crowd should be in for a massive night of PBR Bull Riding action. 

PBRAustralia.com.au's Sean Walsh breaks down some of the key match up and things you need to go ahead of Saturday Night's action.

87- 

Moura, QLD young-gun Bryn Francis will be looking to double down on Spit n Grit (MJ / Keliher Bucking Bulls), with the cowboy able to find the whistle in Toowoomba earlier this year on a diffcult trip where the bovine turned to the right away from his hand to collect an impressive 87-point mark.
Francis will be looking to use this weekend to crack into the Top 10 in the PBR Australia national rankings, currently sitting at 15th in 2023 (6/32) and continue his push towards qualifying for the PBR Australia Grand Finals in November. 
95.45
BK Bucking Bulls Bovine Rata Tat Tat is a bull that has been on the scene for a while now and continues to impress after returning to the PBR Australia circuit this year after a few years away. 
The animal athlete has disposed of all four riders who have nodded their head on it's back so far in 2023, gaining an impressive 42-point average bull score and 4 second average buckoff time, and has only been conquered once in 22 career PBR outs to boast a 95.45% career buckoff percentage.  

2012 PBR Australia National Champion Lachlan Richardson will be out to even the score after bucking off Rata Tat Tat during Maryborough's Monster Energy Tour Event in 2022, with the cowboy coming down in 4.8 seconds for a 43.5-point bull score.


See Daysheet Here
164 
PBR Australia veteran Beau Willis returns to the Caboolture's Queensland State Equestrian Centre this weekend with the venue being a happy hunting ground for the 33-year-old. Having collected the event win in 2021, Willis currently holds the highest ever PBR Caboolture Invitational Event Aggregate with 164 points in his 2/3 effort (85 Rd 1 and 79 Rd 2) during the event two years ago. 

Willis has struggled at times during 2023, currently 2/12 on the year-to-date and sitting on a 4 out buckoff streak. This weekend's Round 1 matchup presents a fantastic opportunity to turn things around with Black Tuxedo (Peter Wallace) his dance partner, who Willis was able to take all the way in April in Toowoomba for an 86-point trip. 


43.83
Mr T from Peter Wallace Bucking Bulls will feature in Saturday night's Championship Round, in what will be the fourth time in 2023 that the bovine has been slated during the money round. 

The bovine has thoroughly impressed bringing the heat in the pressure short go moments, with three of the four top bull scores so far in Mr T's PBR career have come in the last round of event: three buckoffs from three Championship Round trips and a 43.83-point Bull Score average.

With the ability to go in either direction, Mr T holds home run hitting potential for whichever cowboy nods his head on board during Saturday night's Short Go and if covered, event-winning scores are more than possible with the bovine's ability to show the judges plenty of juice. 
66
Willow Tree, NSW Cowboy Clint Glass will nod his head this Saturday night having covered four of his last five bulls on the PBR circuit and will be hoping to extend his hot streak when he matches up with White Weapon from Ruhland Ranch Bucking Bulls. 

The NSW PBR Origin representative is riding 66% on the year to date (4/6) and with White Weapon's only PBR black mark to date a trip around to the right and into the hand of fellow right-handed rider Kelsey Pavlou at Toowoomba in 2022, it looks like a nice matchup for the cowboy to further roar up the PBR Australia standings. 


Follow @PBRAustralia on Facebook and Instagram to keep up to date with all the action from Caboolture and tune into the exclusive livestream of the event HERE.