By The Numbers: 2023 Rockhampton May Invitational
By: Sean Walsh Tuesday, May 16, 2023 @ 7:31 PM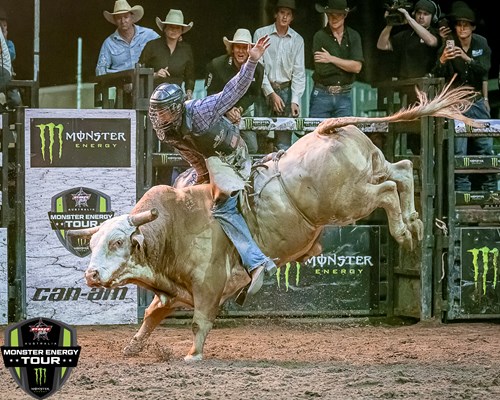 As the PBR returns to the picturesque Great Western Hotel this weekend for the first time in the 2023 calendar year for the PBR Australia Monster Energy Tour Rockhampton Invitational, we look as some matchups and key points to watch for leading into Friday's Round 1 showing. 


43- Local fan favourite Brady Fielder returns to the Great Western Hotel this weekend looking to continue to gain momentum as 2023 rolls along. The Rockhampton venue has been a happy hunting ground for the Clermont Cowboy, winning twice in 2022 (Feb Rockhampton Invitational and NYE) and is riding at 42% at the venue, which is the highest of any venue for Fielder in the PBR. His Round one dance partner will be Brindle Thing (Fred Kleier) who's 1-0 in his PBR career to date. 

6- MJ/Keliher's rank Bovine Mystery will be bucking at it's third event for the 2023 season this weekend in Rockhampton and will be looking to extend a current streak of 6 outs with a 42.5-point or better bull score, which included a 90-point ride for Aaron Kleier in last years Grand Finals. The animal athlete's Round 1 dance partner will be Jono Couling, who's searching for his first 8 second trip in his PBR career to date. 

See Daysheet Here


61- Kurt Shephard has been on a tare of late, with the PBR veteran finishing Top 5 in all events that he has ridden in so far in 2023 (Winton, Toowoomba, Newcastle, Bloomsbury and Sydney) and boasts a 61% riding percentage in 2023 (8-from-13) and will look to continue his climb up the PBR Australia ladder and win his first PBR Australia Gold Buckle. Round 1 see's him matched up with Rockability Rebel (Fred Kleier), who's previous out in the PBR was a 2.61 second buck-off with Jackson Gray the victim. 


11- Usually something as smooth as felt provides one comfort, but that's exactly the opposite Feldt Jacket (MJ/Keliher/Feldt Partnership) provides to any rider who's strapped onto the bovine superstar. The partnership between MJ/Keliher and NQ Cowboys winger Kyle Feldt is producing one of the best performing bulls on the PBR Australia tour, currently holding an 11-0 record and have never been taken past the 5 second mark during his allotted trips. Brazilian Cowboy Bruno Roberto will be looking to end the streak during Friday's Round 1 action and along the way pick up his first PBR Australia qualified ride. 

4.09- Round 1 will provide two rematches, with one being the aforementioned current Australian #1 Macaulie Leather and Seven Eleven, the other pairing who have previously gone toe to toe in the bucking chutes are Cloncurry, QLD Cowboy Jack Keats and big bucker After Dark from the Troy Keliher Bucking Bulls roster. Keats was bucked off in 4.09 seconds when the two matched up during Round 1 in Toowoomba last month, which the bovine walked away with career high 43.5-point bull score.