2020 Ballarat Stampede – The Morning Line
By: Josh Hanson Saturday, March 7, 2020 @ 8:39 AM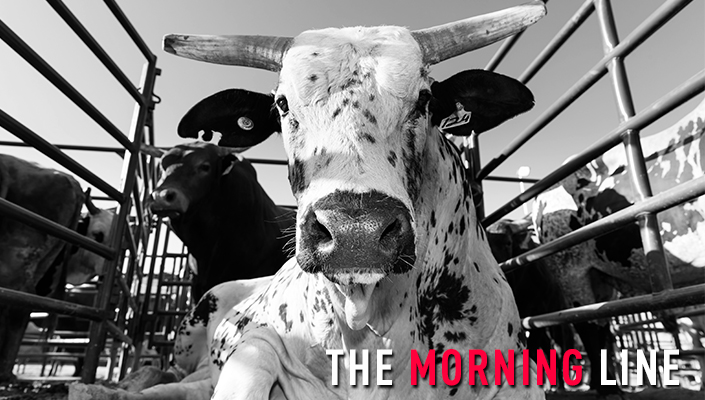 The 2020 PBR Australia Monster Energy Tour resumes tonight with 28 bull riders contesting the 2020 Ballarat Stampede. The field features a healthy mix of PBR veterans and up and coming talent. The cowboys will take on bucking bulls from some of Australia's best stock contractors who will travel from as far away as North Queensland to defend the Victorian dirt.
Here are my highlight matchups for the long round:
Round 1 Matchups
Lachlan Richardson on Mind Games (Woodall Rodeo Company)
The Gresford bull rider has covered three of his six bulls so far in the 2020 PBR Australia season and finds himself up against the unridden Mind Games here in the long round. This bull has bucked off all six of his career opponents with the clock stopping just shy of the 4-second mark. He won't be a smooth ride and will be around to the left and away from Richardson's hand, but when the seven-time PBR World Finals qualifier is in this vein of form, he is hard to bet against in any matchup.
Ethan Watts on Kalkadoon Kid (Brandenburg Bucking Bulls)
We have only seen Kalkadoon Kid ridden once on tour, and that was in Cairns last season by Francisco Morales for 84.5 points. He has since bucked off four straight riders, but I think Watts can go close to getting the job done here. The bull has started his recent outs with a left-handed turn which will be away from Watts' hand. He tends to stall the rotation early and reverse back to the right. If the Tamworth cowboy can hang in there until the bull settles into his work and develops a nice rhythm, he should be there until the whistle.
Brendan Buckholz on Pet (Woodall Rodeo Company)
Buckholz is a making his Monster Energy Tour debut, but he has been riding well at the recent Touring Pro Division stops and posted back-to-back Top-6 finishes. That form should hold up well here against Pet, who is yet to be ridden in PBR competition. In his three trips so far, this bull has developed a pattern which should suit the Bundaberg talent. He will take a hop or two to clear the chute and tends to prefer a right-handed spin. Average buck off times are well past the mid-point of the ride, and it won't be long until someone receives a score.
Troy Wilkinson on Notorious (Brandenburg Bucking Bulls)
This matchup will be the most anticipated of the 2020 Ballarat Stampede. The 2017 PBR Australian National Champion is in outstanding form. He went 1-for-2 at the PBR Global Cup in Texas and followed that up with a perfect night in Marrabel last weekend. Notorious is a veteran bull that gets ridden 25% of the time with left-handers owning five of the seven scores, but his run of straight buck offs has grown to 11 riders. He should initially turn back with vigour to the left and into Wilkinson's hand. We should know in the early seconds if the Upper Horton bull rider is destined to break the streak.
Will Purcell on Berzerk (Brandenburg and MJ Bucking Bulls)
The Merrijig cowboy will get his chance to even the score against Berzerk when the two face off for the second time in PBR competition. Their first matchup was just a few months back at the 2019 PBR Australia Grand Finals where the bull overpowered Purcell in 5.88 seconds and received a 43.5-point bull score. That out was fairly typical for what we have seen in the past with Berzerk turning back to the right, and a right-handed rider making it deep into the 8-seconds. Despite the Townsville buck-off, the Victorian should take confidence from that performance, and he has a great shot at becoming just the second rider to cover the bull in his 17 out PBR career.