Australian Sensation Sam Woodall Signs with Kansas City Outlaws Via Free Agency ahead of Inaugural Season for PBR Team Series
By: Kacie Albert Wednesday, June 1, 2022 @ 2:33 PM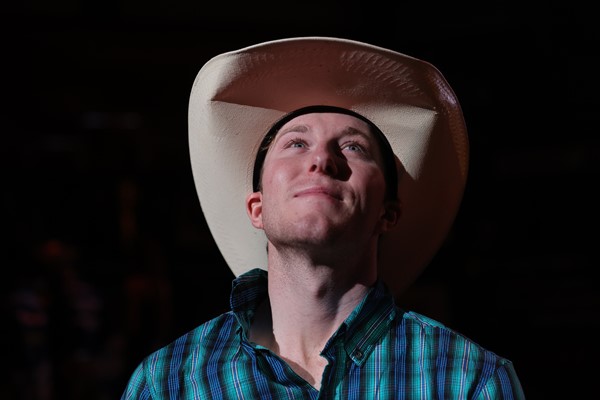 KANSAS CITY, Mo. – The Kansas City Outlaws, Western Missouri's newest professional sports team set to compete in the inaugural PBR (Professional Bull Riders) Team Series, have signed five new riders, including Australian sensation Sam Woodall (Heywood, Victoria, Australia), in addition to Cole Melancon (Sour Lake, Texas), Clancy Hart (Valley View, Texas), Dustin Martinez (Canjilon, New Mexico) and Marcus Mast (Middlebury, Indiana) via free agency.
These signings follow the inaugural PBR Team Series Draft, presented by ZipRecruiter, held Monday, May 23 in Arlington, Texas, when the new bull riding league's eight founding teams participated in a five-round draft to begin building their rosters ahead of the beginning of the regular-season in July.
Woodall joins the Kansas City Outlaws on the spurs of a career-best season when he finished No. 51 in the world. In late January, Woodall made his premier series debut, and just two short months later, recorded his first 90-point ride on the premier series, marked 92 points aboard High Tide Blues in Albuquerque, New Mexico.
After several successful seasons competing with the PRCA, including two qualifications to the Wrangler National Finals Rodeo, Melancon made a splash when he shifted his focus to PBR competition in 2020. After winning the Pendleton Whisky Velocity Tour event in Lexington, Kentucky, Melancon earned his career-first berth to the premier Unleash The Beast for the Iron Cowboy Major in Los Angeles. Going 3-for-5, Melancon topped the field, becoming the second rookie in history to win a PBR Major. The win set Melancon on a course which concluded with him qualifying to his career-first PBR World Finals, ending the 2020 season a career-best No. 10 in the world. Despite battling injury throughout 2021 and 2022, Melancon appeared at both seasons' World Finals. 
Texas young gun Hart is a burgeoning talent. The 21-year-old hails from an accomplished western sports family, son of 1999 PBR World Champion Cody Hart.  
Martinez established himself as a rider to watch during the 2022 PBR Pendleton Whisky Velocity Tour campaign. Registering four Top 10 finishes on the organization's expansion series, Martinez also logged two 90-point rides, including a breakthrough 90-point ride atop True Religion during the 2022 PBR Velocity Tour Finals.
Mast has been a consistent presence at PBR competition since making his debut in 2013. In 2020, Mast delivered a career-best effort, finishing No. 45 in the world, and qualifying for his first PBR World Finals. Mast's 2022 season included two Top 10 efforts, led by a fifth-place finish in February at the Velocity Tour stop in Lexington, Kentucky.Woodall, Melancon, Hart, Martinez and Mast join Dalton Kasel (Muleshoe, Texas), Kyler Oliver (Roy, Utah), Rafael Henrique dos Santos (Sebastianopolis, Brazil), Bob Mitchell (Steelville, Missouri) and Tate Pollmeier (Fort Scott, Kansas) who were selected by the Outlaws during the PBR Team Series Draft. 
The Kansas City Outlaws will host its inaugural homestand on Aug. 5-7 at T-Mobile Center.
The bull riding action for the 2022 PBR Team Series' Outlaws Days at T-Mobile Center begins at 7:45 p.m. CT on Friday, August 5, 6:45 p.m. CT on Saturday, August 6, and 11:00 a.m. CT on Sunday, August 7, times subject to change.
Tickets for the three-day event are on-sale now, and start at $20, taxes and fees not included. Tickets can be purchased online at AXS.com, T-MobileCenter.com and PBR.com, or by calling PBR customer service at 1-800-732-1727.
Fans can connect with the Kansas City Outlaws on social media at @KCOutlawsPBR on Facebook, @KCOutlawsPBR on Twitter, @KCOutlawsPBR on Instagram, and @KCOutlawsPBR on TikTok.