WCRA AND PBR AUSTRALIA JOIN FORCES
By: PBRA Thursday, August 9, 2018 @ 7:57 AM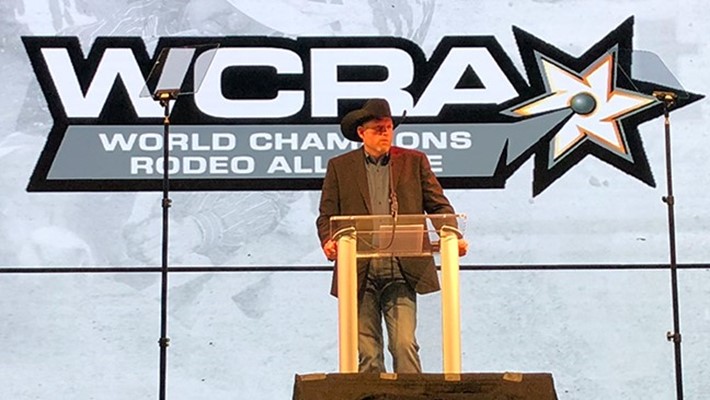 Townsville, Australia – Professional Bull Riders Australia (PBRA) and World Champions Rodeo Alliance (WCRA) today announced a union to expand the footprint of rodeo in the Australian market.
All PBR Australia events will now be aligned with the WCRA within its qualification and world ranking system. The alliance will develop a pathway offering Australia's best rodeo athletes the opportunity to compete for $USD 6 million in incremental prize money at major WCRA events in the USA.
The alliance is designed to create new opportunities for the entire Australian rodeo industry. 
"Having an international pathway is a huge step for Australian rodeo athletes," said PBR Australia General Manager Glen Young. "The opportunity our bull riders have been fortunate to have for the past decade is now here for athletes in all rodeo disciplines."
This week's 60th Isa Rodeo at Mt. Isa's rodeo grounds will be the country's first rodeo to offer competitors the opportunity to qualify for WCRA's Guthrie, Oklahoma $USD 500,000 Semi-Finals event November 15-18.  
Bull riders will receive the opportunity to earn a WCRA competition slot at the PBR Australia event in Newcastle this weekend.  
"We are pleased to be a part of this exciting and ground-breaking step forward for Australian rodeo competitors," said Mount Isa Mines Rotary Rodeo General Manager Natalie Flecker.  "It has been a long-term goal of the Isa Rodeo, and it's a perfect fit with our strategy to develop links with the American market. We are expanding our offering through tourism travel from the US, and this also gives our competitors the opportunity to compete in the States."
"As the PBR continues to expand into Western sports globally, we are now creating greater career pathways and pursuing the strategy of producing rodeo events in Australia," said PBR CEO Sean Gleason. "For bull riders in Australia, it's the best of both worlds as events in Australia now have ramifications with WCRA world points. With this agreement, we are entering a new era for western sports in Australia."
"It is our mission to align all of Rodeo," said Gary McKinney CEO, WCRA. "This pathway from PBR Australia and Mount Isa Rodeo is a great example of what we are planning for Rodeo and western sports worldwide. Our points-based, world ranking system will prove invaluable as we continue to expand, embrace and enhance Rodeo all over the globe. We're grateful for the PBR's international influence, and we're looking forward to becoming the global gateway for cowboys and cowgirls".