PBR Australia Sits Down With Kerri and Kandiece King
By: Interviewed by Sharntele Davies, words by Kerri King Wednesday, May 13, 2020 @ 4:21 PM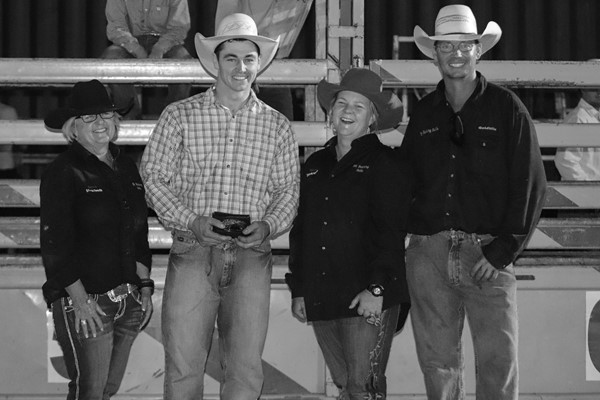 In what is widely considered a male-dominated industry, there are several key players paving the way for women in the sport. We caught up with Kerri King, of BK Bucking Bulls, to ask her some of our most burning questions.
What is your official job title?
We are Stock Contractors for PBR Australia
In between events, what does your typical day look like?
First up every morning I feed the boys (our bulls) grain. We have a beef herd, as well as a bucking cow herd, on our grazing properties, so our day mostly consists of repairing fences (which is a regular job with approximately 100 bulls, who seem to enjoy seeing how much fencing we can do in a day).  Other than that, we muster, brand, wean and market the cattle. Kandiece is also a Stock Agent, and has a 3-year-old and a 12-month-old babies, so we are always very full on. Until Covid hit, we had a very busy schedule booked for the year.
How did you get into the bull riding industry?
My husband Brian used to ride at rodeos when he was a teenager, and I have always had a fascination with the bulls, so we decided that we would love to own a line of Bucking Bulls of our own, and it has gone on from there. Kandiece handles the breeding side and we are getting together some nice and successful bulls.
What is it like being a female in such a male-dominated industry? Do you face any particular challenges?
We are very fortunate that we have never been treated with anything but friendship and respect. Everybody involved with PBR Australia are very helpful and the bull riders are great to get along with.
What does it mean to you to be a part of the PBR family?
To be a Contractor for the PBR is the ultimate to me, I just can't believe I am lucky enough to be selected to be a Contractor.  It is a great privilege.